Responsive and smart!
I was very happy to work with Ryan, who showed his experience and expertise in real estate during my buying process. He is very responsive and smart, making the whole process much easy. I am so glad he was with me and strongly recommend him.
Jon was amazing to work with — above and beyond!
He's so knowledgeable about the Atlanta market. We really felt that he had our back every step of the way. There were many times Jon could have just told us not to worry, but instead he supported us regardless of if we wanted to walk away from the deal. He truly wants you to feel comfortable with your decision and find your dream home and does everything he can to make that a reality. And he's fun and great to work with, especially during a long day of house hunting! Go with Jon and you won't be disappointed...best real estate agent in Atlanta!
Jon Kettering exceeded any expectation I had
For a first time homeowner I wasn't sure what to expect from local realtors in Atlanta. Jon Kettering exceeded any expectation I had of someone willing to go above and beyond in order to help me find the perfect home. We must have seen over 30 homes together and some more than once. He helped me to negotiate a reasonable closing cost with the seller while also expediting my closing by 2 weeks. I would highly recommend him to anyone looking to buy a home in or around Atlanta. - Lainey Sifford
He exceeded all my expectations as agent
I have pleasure working with my agent, Ryan for selling my property. He assisted me through entire process of selling my home from start to the end. He answers all the questions I have and promptly response to my needs of selling my house. He is great agent I would recommend to anyone who want to buy or sell home. I was able to have my home sold with less then 3 months months after listing.
Kind, patient, helpful...
Mr. Jon Kettering was beyond kind, courteous and helpful. He took the time to keep me updated about everything. Communicated with myself well above expected. Patient with me as a first time home buyer. I Have already recommended to several people and will continue to do so. I Will 100% ask him to sell my property should the time ever arise. - Joshua Horwitz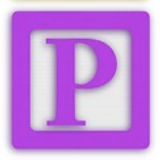 He Pays Attention and works hard
Jon stuck with me even after I walked away from two properties and decided to take a break. He paid attention to what I liked, and worked around my very crazy schedule. I have already send friends to him for there Atlanta home search.
I would recommend Ryan to ANYONE looking to purchase a home.
Working with Ryan was an absolute pleasure! His responsiveness was remarkable as was his flexibility and knowledge. He could see the potential in a "fixer upper", the pros of a "move-in ready" house, he was knowledgeable about the various neighborhoods and perhaps his biggest strength-he let us be us! Not once did we feel pressured or that his salesmanship was over the top. He knew his clients, was patient, and ended up selling us the home that was exactly what we wanted. He made what I thought would be a difficult process actually enjoyable and most importantly SUCCESSFUL.
Jon exudes professionalism.
I've used Jon to buy several houses. Repeatedly, Jon has given advice--whether to offer less or to avoid offering at all--that does not immediately benefit him. He also ensures that the deal goes through smoothly, whether that means last-minute trips to the property for final inspections or juggling multiple quotes by service providers on issues that need fixing before closing.
I can't thank him enough for the excellent service he provided
It was such a pleasure working with Jon. He was professional, detailed oriented, hard working and focused on the customer. He made the process of buying my new home painless. I would highly recommend Jon to everyone looking for the perfect home.
Ryan was very responsive
Ryan is a hard working agent who has a strong knowledge of the real estate buying and selling process and a great understanding of the Atlanta area market. Ryan was also very responsive whenever I had a question regarding the selling process including nights and weekends. I would list my next property with Ryan and suggest him to anyone looking for a Realtor.
Professional AND caring
Jon is truly the key to having an exceptional home buying experience. His professionalism, caring nature, connections, and extensive knowledge of real estate are characteristics that were pivotal in helping us find the perfect home.
Thanks to Jon, we ended up with the right house that is our true home
I was new to the process, but Jon was there, patiently guiding us through the journey. It was a relief to have such an expert on our side. I bugged him with a million questions, second-guessed myself and ultimately relied on his knowledge and expertise. His recommendations even kept us from a couple of huge mistakes. Jon also always treated us like we were buying a million dollar home, even though ours was much more modest. We felt like a priority at all times.
Easy to work with and confident
Ryan made the whole process very smooth from beginning to end. He was extremely easy to work with as well as confident in his recommendations on pricing to sell to be sure we did not leave any money on the table. He was invaluable in the negotiation process on the final sale price. All paperwork and communication was timely, accurate and efficient. We have another home to sell and will be using him again.
He really knows his stuff!! 
I would give Jon 10 stars if I could! Jon helped me buy my current house. He was a master at some intense negotiations and was able to get us everything we wanted (and more!!!). Our home was more than we could have dreamed and we LOVE it! I'd recommend using Jon to anyone.
Jon was fantastic!
He ensured that the entire process was as easy and painless as possible, and even went out of his way to have the home deep cleaned before I moved in. I will absolutely continue to use Jon for all of my real estate needs.
Would highly recommend
I have recommended Jon to several friends, and everyone has ended up satisfied. He is super responsive and fast moving. If you are looking for a place, Jon is the one to help you find it-and fast! Jon is also an absolute pleasure to work with!
Jon is great to work with
He picked up really quickly on the style of house I was looking for and helped tailor our home search, even when I couldn't verbalized exactly what I wanted. He is always responsive and responds very quickly which is important in the hot real estate market of Atlanta. I highly recommend working with Jon!
Was a pleasure to work with
Last year, Jon Kettering was instrumental in finding me the perfect home. I was truly impressed with his professionalism and caring attitude. His patience on showing me at least 30 homes before finding me the one I now live in shows that he truly understands his clients needs. In every way I can say that Jon Kettering has been a pleasure to work with.
You've hit the jackpot!
I moved from out of state and he took the pressure off of the decision making since I had many decisions to make. He anticipated every turn in the road before I could ask a question!! I have used several realtors in the past and he is The Best!
He's the best in town
Jon was very informative in every step of my home buying process. I had a very personable "on point" experience from start to finish. He always went the extra mile to make sure I understood all the paperwork and still follows up to make sure I am a happy homeowner.
Jon had my best interests in mind
I purchased my first home last year and can't say enough great things about working with Jon. From the very beginning of the process, he was patient and thorough, making sure that I understood each step along the way. Honesty is key for me, and I never once doubted that Jon had my best interest in mind. He made himself available to me at all hours and still acts as a wonderful resource for me with home-related issues. To anyone looking to buy or sell your home, would highly recommend using Jon as your realtor!
I love my new place!
You can either shop for a new place with someone who is only trying to serve their own agenda and doing a job, or you can shop with someone who's in the business of helping YOU achieve your goals. I'm glad I picked Jon. He quickly honed in on my needs and was an amazing "shopping advisor".
Made home-buying fun
Jon helped me greatly in every phase of buying my first home. He answered all of my questions quickly at all times of the day. He made my first time buying a home a fun experience rather than a stressful one and helped me find a great home.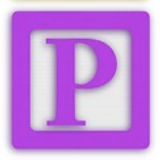 The Numbers
The Kettering Johnston Group has over twenty 5 star Reviews
KJG also has a 5/5 Rating on Zillow
18 Sales for KJG in the Last 12 Months
Sotheby's International Realty® Brand ranks #1 Nationally for Individual Sales Volume Category in REAL Trends/The Wall Street Journal Report
3908955
"We were referred to Jon from a good friend, a local in Atlanta. We had just made the decision to relocate back to Atlanta from out of state. We ... more "
5.0/5.0
3899611
"I was very happy to work with Ryan, who showed his experience and expertise in real estate during my buying process. He is very responsive and smart, ... more "
5.0/5.0
3876113
"For a first time homeowner I wasn't sure what to expect from local realtors in Atlanta. Jon Kettering exceeded any expectation I had of someone ... more "
5.0/5.0